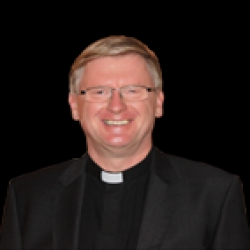 Fr Peter Glas
In the name of the Christian community of St Joseph's Church, I would like to express my sincerest and prayerful gratitude to all the members of this parish especially the children and youth. Young people's participation is a priority and the Church has a strategic role in developing and supporting our children and youth. Our Parish is very blessed to have generous parishioners and volunteers who have wholeheartedly offered their gifts to the Lord and to the parish. We are proud to be a discipleship parish where every member can grow as a disciple of Christ through our many ministries and faith formation opportunities. We invite you to come worship with us and make St. Joseph's church Tilehurst your spiritual home.
A Brief History of St Joseph's
In the time before the Reformation St Michael's in New Lane Hill, St Nicholas' at Sulham and St Laurence's at Tidmarsh were all Catholic churches. However after the Reformation, it was not until the latter half of the 20th century that Tilehurst was again able to boast a Catholic church of it's own.
When St James' was built in 1837-40 it was the first legal Catholic church to open in the area in 300 years since the Reformation, and it was another century before the parish was divided and the Church of the English Martyrs was built near to Prospect Park. The new church was still quite a trek from Tilehurst and in 1935 Mr and Mrs John Eppstein, who had moved into Quarry House in Kentwood Hill, allowed Mass to be said there one Sunday a month for congregations of more than 60. The Catholic population of Tilehurst had increased by the start of the Second World War and in 1941 the congregation began renting the Village Hall in Victoria Road for Sunday Mass, served by priests from English Martyrs. In 1950 Father William Kirk was appointed parish priest at English Martyrs and immediately began a major fund-raising drive to build a church in Tilehurst.
Work began in Park Lane in August 1955 on a building designed for both worship and social functions and Fr Kirk said the first Mass in St Joseph's the following July. Father Pat O'Donnell succeeded Father Kirk in 1957 and in 1964 gave one of his curates, Father Francis Scantlebury, specific responsibility for St Joseph's and daily Mass was said at the church for the first time. But in 1966 St Joseph's was made a parish in its own right and Father Colm Kelleher arrived in the April to begin 33 years' devoted service to the people of Tilehurst, during which St Paul's School was built and opened in 1969, and on Christmas Day 1976 the first Mass was said in this magnificent church.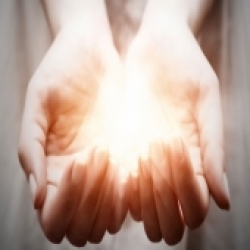 Prayer for Healing
Almighty and merciful Father, by the power of your command, drive away from me all forms of sickness and disease. Restore strength to my body and joy to my spirit, so that in my renewed health, I may bless and serve you, now and forevermore.
Healing Prayer of Surrender
Dear Lord Jesus, it is my will to surrender to you everything that I am and everything that I'm striving to be. I open the deepest recesses of my heart and invite your Holy Spirit to dwell inside of me. I offer you my life, heart, mind, body, soul, spirit, all my hopes, plans and dreams. I surrender to you my past, present and future problems, habits, character defects, attitudes, livelihood, resources, finances, medical coverage, occupation and all my relationships. I give you my health, physical appearance, disabilities, family, marriage, children and friendships. I ask you to take Lordship over every aspect of my life. I surrender to you all my hurt, pain, worry, doubt, fear and anxiety, and I ask you to wash me clean. I release everything into your compassionate care. Please speak to me clearly, Lord. Open my ears to hear your voice. Open my heart to commune with you more deeply. I want to feel your loving embrace. Open the doors that need to be opened and close the doors that need to be closed. Please set my feet upon the straight and narrow road that leads to everlasting life. Amen.